Urban Development and Circular Economy: An Inspirational Approach to Get Started
Denver Convention Center 700 14th Street 80202 - Denver United States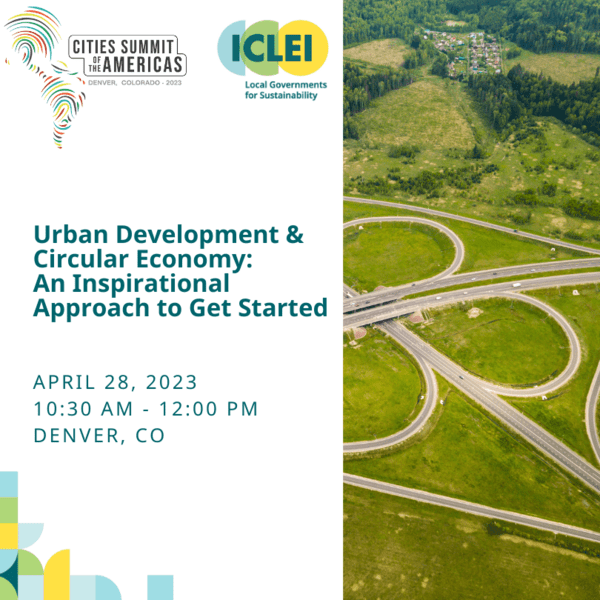 ICLEI USA, ICLEI Canada, the ICLEI Mexico, Central America and Caribbean Secretariat, and the ICLEI South America Secretariat are excited to host this conversation-oriented session at the Cities Summit of the Americas.
Building circularity into community systems and local economies can unlock massive job-growth potential while strengthening local economic resilience — but requires moving away from big-picture theory and toward locally relevant, on-the-ground systems transformation. From Maui to Medellin, Denver to São Paulo, ICLEI's "Circulars" initiative is demonstrating what this circular transformation can look like when intentional "entry points" are positioned for local economies to reorient around.
Through a series of case story conversations between mayors and experts from across the Americas—followed by a panel and Q&A session with Circular Economy and thematic area experts— this session illustrates the Circulars model of Rethink-Regenerate-Reduce-Reuse-Recover and how cities are promoting a just transition from a linear to a circular economy across the urban space.
We are seeking ICLEI member cities' interest in the ICLEI organized session on Urban Development and Circular Economy attending the Cities Summit of the Americas in April.
To register for this event please visit the following URL: https://forms.gle/cgWTwTBN9GK5neKR8