Putting sustainable food on the public plate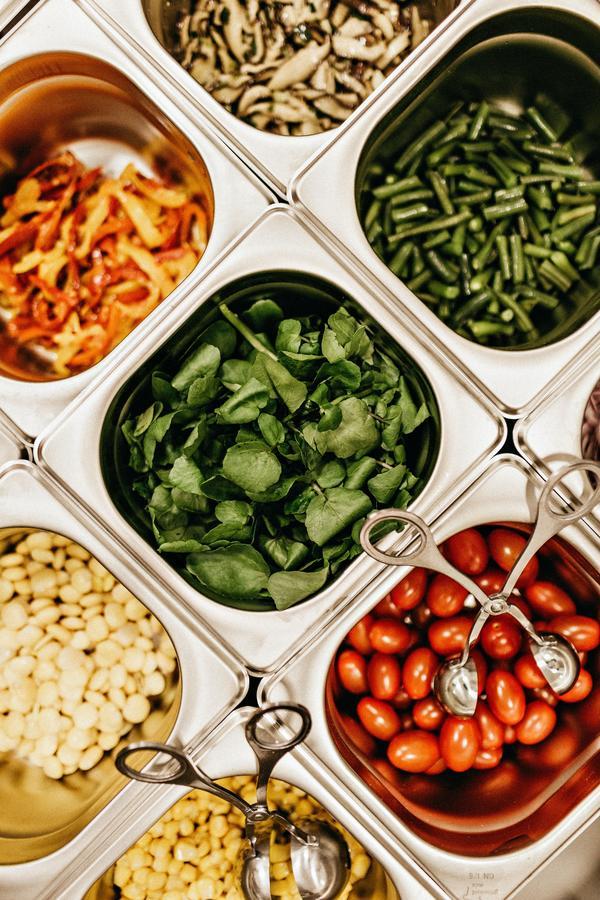 When you think of public canteens like those in hospitals and schools, do you think of sustainably sourced, healthy, and delicious food? Maybe that isn't what you currently associate with canteens, but recent polling shows that this is precisely what people across Europe want.
In just a few months, the European Commission is expected to publish a proposal for a legislative framework for sustainable food systems (FSFS) as part of the EU Farm to Fork Strategy. This is an opportunity for the EU to support impactful food systems change.  
Public support for better food
There is clear support from the public for sustainable and healthy food system transformation. What's more, as major public food procurers, local governments are at the forefront of this change.
In March 2023, the ICLEI-led Buy Better Food campaign polled people in France, Germany, Greece, Italy, Poland, and Spain to assess public priorities with respect to the provision of food in public spaces like schools and hospitals. The results were clear: 93% of respondents agree that food should be guaranteed to be healthy. Similarly, when asked about government spending, 88% of respondents agree that guaranteeing healthy and sustainable food in public canteens is a good investment of public money. Furthermore, three quarters of those polled say that public canteens should buy ingredients from small-scale farmers where possible, and thus support a demand for shorter supply chains.
Access to healthy meals has, however, become more difficult for people due to increasing food costs. This was identified as a key barrier in the WWF's Food Habits Survey – which echoes the Buy Better Food polling results – underscoring the importance of healthy public meals. Nearly half of EU respondents to the WWF survey said that public sector canteens should ensure that over half the food they serve each day is sustainably produced.  
Leveraging public procurement for positive change
Public procurement has the potential to drive food systems transformation. This is why ICLEI advocates for the inclusion of minimum sustainable public procurement standards. ICLEI welcomes that, according to a leaked impact assessment, mandatory sustainable food procurement requirements are among the preferred policy initiatives for the FSFS.
As the ICLEI-coordinated SchoolFood4Change project has demonstrated, the procurement of better school food can constitute a concrete starting point for cities and towns to accelerate food system transformation. Plus, evidence shows that the provision of (free) school meals positively influences children's health and food system knowledge. Furthermore, a petition to include the procurement of healthy and sustainable school meals in the EU's Farm to Fork strategy has already amassed over 12,000 signatures.
Strengthening our fragile food systems
Food consumption choices are determined by a complex combination of factors that come together in a 'food environment'. National, regional, and local policymakers need a European framework that creates a food environment which encourages a just and comprehensive dietary transition, making use of potential levers of change without putting too much pressure on the consumer. That is why ICLEI – alongside over 280 other organisations – calls on the European Commission to seize this opportunity to create a strong, clear, and impactful FSFS.
Our food systems are fragile, but there is the opportunity to strengthen them. Guaranteeing food education in schools, enforcing minimum standards for food procurement in public canteens, and mandating greater inclusion of small-scale farmers are just some of a number of ways in which the EU can support local governments as they lead a food system transformation. Impactful frameworks that make our food systems more sustainable, healthy, and just are what the public expects.
Interested in learning more about ICLEI Europe's food-related activies? Please click here.